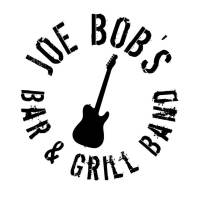 The Railhouse Bar presents...
Joe Bob's Bar & Grill Band
Time: 8:00pm Day: Friday Doors: 4:00pm Ages: 21+ Ages
This Event Has Ended
Joe Bob's Bar & Grill Band is well known by country music lovers all over the state of Texas and beyond. From 1974 through 1985, time after time, the band packed Cheatham Street Warehouse in San Marcos, Texas, becoming one of the college town's favorite bands. In 1975 Gruene Hall wasn't even on anyone's radar. From 1975 to 1987, Joe Bob's Bar and Grill Band built a huge following that consistently packed the old dance hall at least once a month. For a long period of time, the band held the attendance record at Gruene Hall. The bands publicity photo still hangs in the hall. From 1974 until 1988 Joe Bob's Bar & Grill Band played great country music in all the well known halls and venues all over the state. Billy Bob's in Fort Worth, The Melody Ranch in Waco, The Crystal Chandelier in New Braunfels, The Too Bitter in San Marcos, Hubert's Dance Land in Kingsville, The Skate Skellar in San Marcos,Soap Creek Saloon, The Split Rail, Rome Inn, Country Palace, Alliance Wagonyard, Steamboat, all in Austin, K of C halls, VFWs, American Legions, SPJST halls, and of course, Gruene Hall and Cheatham Street Warehouse. Along with their own dances and concerts, the band played arena shows opening for names like Ricky Skaggs, The Judds, George Strait and more. The list of performances and venues is endless. The point is, these guys know what they're doing and know how to entertain an audience. They've been there and now they're back as a rowdy country trio. On bass and vocals is Josh Burris. Josh has worked with several bands over his career including Chickenfist, Big Square Sun, and, more recently, The Hot Attacks and the J&B Duo. On drums and vocals is Butch Burdette. Butch is the original drummer with The Bar & Grill Band and has worked with several other bands over the years including the Rusty Doherty Band, Chickenfist, Big Square Sun,The Hot Attacks, and others. Joe Bob (guitar, fiddle, vocals) has a long, colorful history in the music business starting as a young recording artist for Metromedia Records in Nashville in 1969 with the Burris Young'uns. He has appeared on national television on everything from the Porter Wagoner Show to Austin City Limits. From 1987 to 1997 he was music director for Arista recording artist Joel Nava and the Border. These 3 guys have over 100 years combined experience in live music.They hit the stage with the subtlety of a sledgehammer and produce an impressive, rowdy country sound. Check them out and bring them to your venue or private event. You'll be glad you did!